Phyllagathis phamhoangii (Sonerileae, Melastomataceae), a new species from
Phyllagathis phamhoangii V.T.Pham, T.C.Vu & Ranil is described and illustrated from Quang Nam province, central Vietnam. Diagnostic features of the new species are the short acaulescent rhizomatous herbs with pink flowers. The described species is distinct from the closely allied P. nanakorniana in the sparse hairs on all its parts except petals and stamens, much longer petioles, dichasial inflorescences, longer hypanthia, stamens unequal in length, longer petals and ovary; and from P. subrotunda by the taller plants, smaller leaves with longer petioles, cordate to reniform blades with a shortly acuminate apex, dichasial inflorescences, longer and cylindrical peduncles, longer and narrower hypanthia. We suggest the IUCN conservation status for P. phamhoangii as Vulnerable.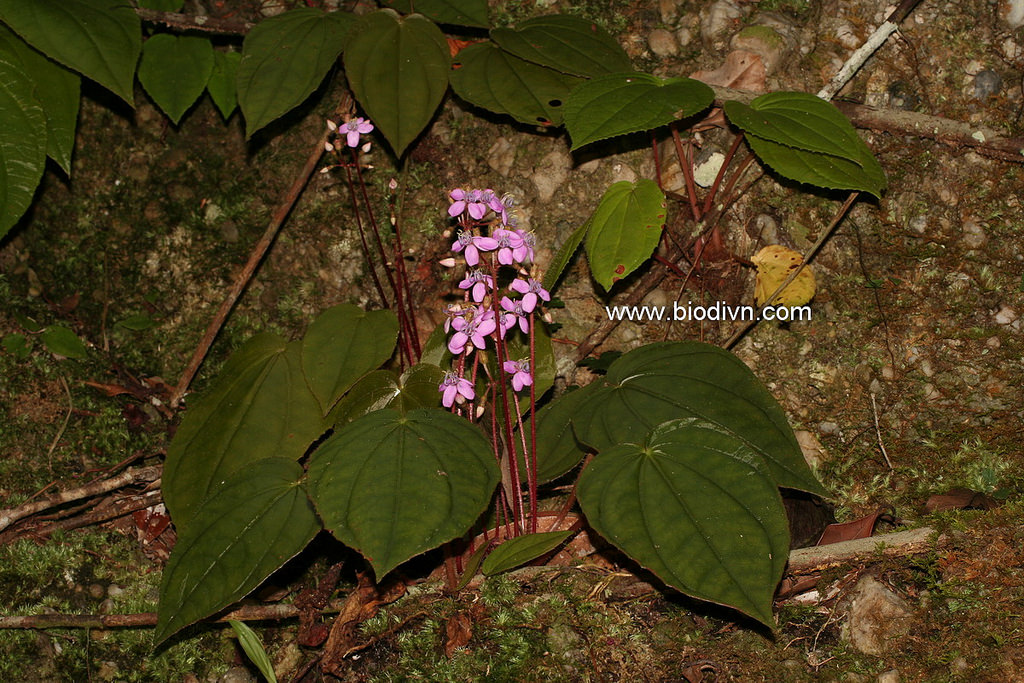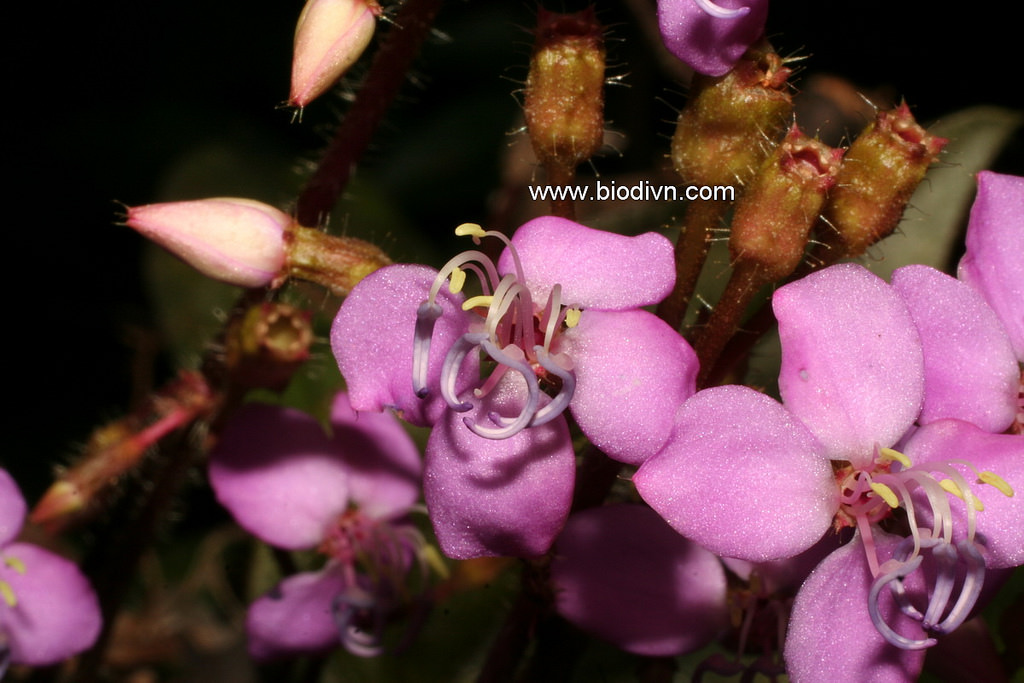 Phyllagathis phamhoangii in the nature. Photo by Pham VT.
(Phytotaxa and Biodinvn)